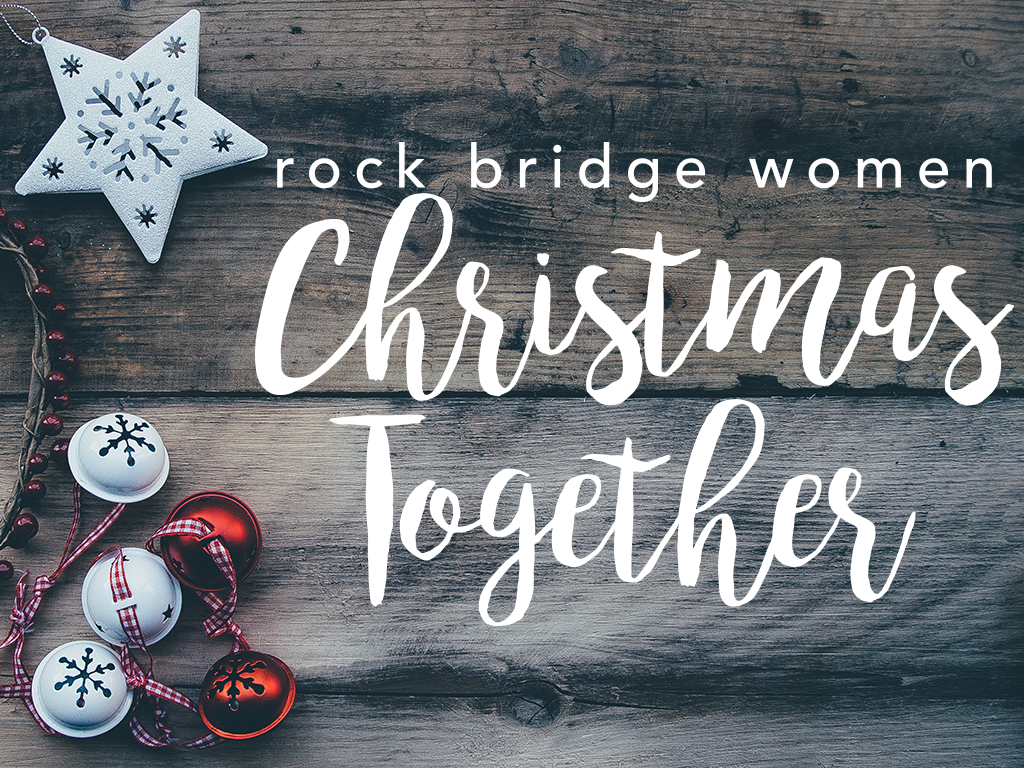 Dec 9

Saturday
11:00am–12:30pm

Dec 9

Saturday
1:00pm–2:30pm
Rock Bridge Women Christmas Together
Dec 9

Saturday
11:00am–12:30pm

Dec 9

Saturday
1:00pm–2:30pm
Due to the weather, we have bumped our start times up to 11am and 1pm. If you originally registered for 8am, come at 11. If you originally registered for 10am, come at 1. If conditions look really bad in the morning and we feel we need to cancel, we will notify everyone no later than 9am.
Take some time away from the hustle and bustle of the season to focus on Jesus as we celebrate Christmas Together! Women from every campus and the community are invited to join us for breakfast in Stage 123, followed by a time of worship and encouragement in The Wink. Childcare is provided.
We are collecting new shoes and socks for kids age 1-16! These will be given to the DFCS of each county where we have a campus. Please bring new socks and/or shoes to donate if you're able!
Attendee Types
8am Seating

Full

10am Seating

Full